---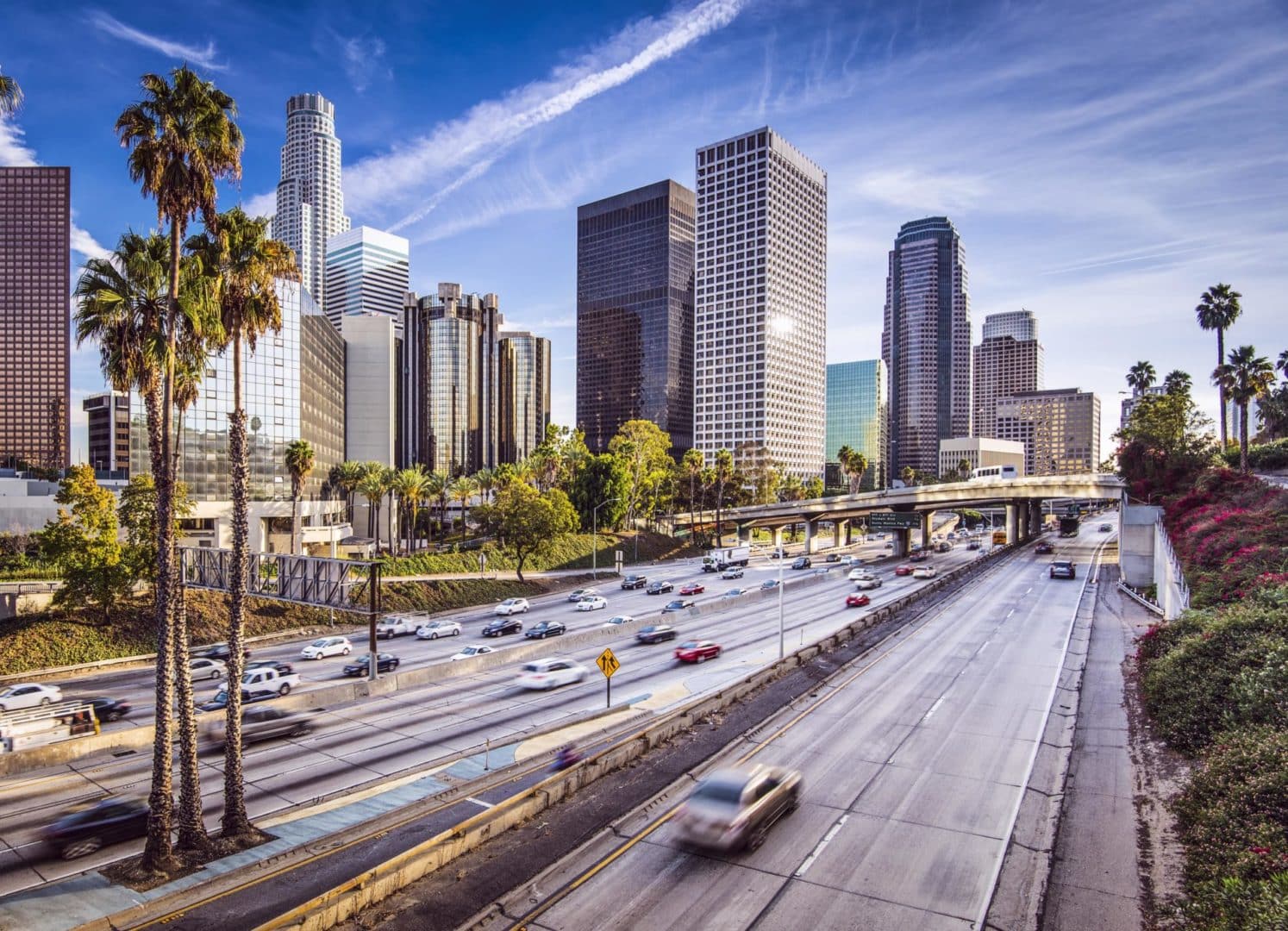 A Higher Standard of Sober Living in the Los Angeles area.
Just because New Life is a sober living home doesn't mean it shouldn't feel like, well…home. We take pride in everything that we do, and the actual homes that we live in are no exception. Our Los Angeles sober living homes bear little in resemblance to the resort-like rehabilitations nestled in the hills of Malibu. That's not by accident. We believe in exceptional care in a comfortable environment, not lavish vacations thinly veiled as treatment. New Life has three beautiful houses located across Los Angeles, all of which provide the comfort needed to really get down to the business at hand.
Take a Virtual Tour of our Los Angeles Homes
4140 Artesia Blvd | Torrance, CA 90504
New Life House West
New Life House West was built with a beautiful south-western style aesthetic and is located just miles from the ocean in Torrance, CA. With plenty of communal space and a massive yard, it truly fosters a family-oriented environment. Check out our finely furnished dining room, gym, kitchen, backyard pool table and more!
4140 Artesia Blvd | Torrance, CA 90504
New Life House East
Comprised of two separate houses on one beautiful property, New Life House East flaunts a traditional California style, with modern features and appliances, and an all-around clean aesthetic. I know what you're thinking—why would anyone want to go further east from the beach?! Don't worry…New Life East is only about two minutes further to the coast than its western counterpart. Take a look at our pool table, comfortably furnished yard and both fully equipped kitchens!
743 S Cloverdale Ave | Los Angeles, CA 90036
New Life House LA
Located in the heart of the Miracle Mile district, this is the perfect place for our older residents to step into the rest of their lives. Surrounded by arts, culture, and bustling city life, New Life LA is a serene haven in a concrete jungle. With a unique open floor plan and private backyard, complete with gym equipment and naturally shaded lounge areas, it's ideal for creativity and camaraderie. Check it out!
Be sure to also check out what our community has to offer.
What is Sober Living?
Everyday life is full of possible triggers for addicts to pick up and start using again. Whether that be activities and locations where using were commonplace, or a friend group of addicts, it is difficult to stay sober in unsupportive environments.
Sober living homes offer a safe space that helps facilitate recovery. It is important to note that sober living houses and rehab facilities are not the same thing. In many cases, our residents have already completed inpatient treatment and are sometimes attending an outpatient treatment while in New Life House. Sober living homes serve as a halfway point before they are ready to jump into the "real world" and the stressors that come with it. We offer a stable living situation without the pressures and temptations of everyday life before our residents return to society.
Sober living creates a strong community. Once someone leaves the community, they often feel a conviction to help out other recovering addicts on their first steps to the road to recovery. As previously mentioned, sober living communities are not to be mistaken with rehab. In a sober living facility, members of the community experience many freedoms and are focused on maintaining what they have learned in treatment in a positive environment. The living facility provides ease in transition into the world after rehab or detox. People are given a sense of autonomy and freedom and are able to develop lifelong skills to maintain sobriety.
How Long is Sober Living?
Each individual is different, and so no one's path to sobriety will look exactly the same. Program lengths vary, sometimes only lasting 1-3 months, while others can be as long as 12-18 months.
When it comes to the duration of the program, longer is better. Following inpatient treatment is a critical window where relapse is common. The longer someone can stay in a stable, drug and alcohol-free environment, the better.
The recommended amount of time to remain in a sober living home is at least one year. This gives your loved one the time to transform old behaviors and build bonds with a healthy, supportive group of young men achieving the same goal.
Benefits of Sober Living in Los Angeles
Reduces the risk of relapse
Residents build long-lasting, supportive bonds in a community where young men can relate to each other and their struggles
A structured schedule helps encourage sobriety
Your loved ones will have a stable transition before they return home
Sober living communities do not have the stresses and triggers of everyday life
A productive schedule gives residents a sense of structure beneficial to recovery
Random drug testing acts as a way to prevent relapse
Residents develop skills and learn how to develop healthy relationships as well as mend relationships negatively impacted by addiction.
Sobriety Should Be Fun.
Being sober shouldn't be boring, and neither should an individual's living situation. All of our houses offer various amenities for residents to utilize in their free time. When they're not busy working with a sponsor, helping each other, or going to work, house members can enjoy workout equipment, pool tables, ping-pong, or a fully functional entertainment room.
Think we're the right fit for your family?