At New Life House Recovery Community, we have built a treatment team that inspires hope and recovery among the young men who enter our sober living homes in Los Angeles, California. Many of our team members share similar experiences in recovery. In fact, some of our recovery staff are also alumni of New Life Recovery. We also partner with professionals to provide clinical services for our program participants.
Our compassionate staff understands that the transition from treatment to the real world can be challenging. That is why we are dedicated to creating sober living homes in Los Angeles that facilitate personal growth while promoting independent living skills. Each of our team members has extensive experience in the treatment of addiction and mental health disorders and is ready to help you achieve a fulfilling life of sobriety—one step at a time.
In addition to our recovery staff, we have partnered services with specialists to provide the best treatment for young men in recovery. Psychiatrists, facilitators, and educators are among the professionals who partner with our sober living homes in Los Angeles. Many of our partners have worked with us for several years, and all are considered part of the New Life family.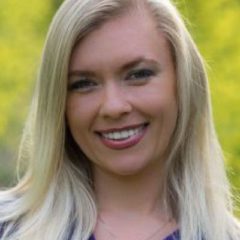 Irina Jodzio, LMFT
Family Group Facilitator
View Profile
Irina

Jodzio

LMFT

Family Group Facilitator
Irina Jodzio is the Parent Intensive and Family Group Facilitator at New Life House. Irina has an extensive background working with young adults and their families, and has been participating in the New Life House community for many years, helping the young men recover. Through a lens of clinical expertise and a belief that everyone can recover and transform their lives with the right assistance, Irina helps both families and the young men in New Life House navigate recovery, heal family dynamics, and move towards healthy and whole relationships with one another.
Dr. Joshua Lichtman
Partnered Psychiatrist
View Profile
Dr.

Joshua Lichtman

Partnered Psychiatrist
Dr. Josh Lichtman is an experienced psychiatrist who has been practicing for close to two decades. He is dual board certified in both adult psychiatry and addiction medicine.
He is passionate about both mindfulness and psychiatry, and seeks to blend the two. Although he primarily focuses on TMS and psychopharmacology, he is trained in various modalities of psychotherapy including CBT, DBT, EMDR, and Psychodynamic Psychotherapy. He is a clinical instructor at UCLA, and has been selected to be on the list for Southern California Super Doctors for 2021, 2020, 2019, 2018, 2017, 2016, and 2015. Dr. Lichtman brings his extensive experience with addiction psychiatry to serving the young men of New Life House.
Scott Dohren, CADC-II
Group Facilitator
View Profile
Scott

Dohren

CADC-II

Group Facilitator
Scott Dohren attended Cal Poly San Luis Obispo with a focus in Business Administration. He also holds a CADC-II certification in addiction studies. Scott has a tremendous amount of experience with both administrative and interpersonal aspects of behavioral health. His background in the field of behavioral health extends to counseling, mentorship, and admissions.
Scott's leadership and passion in the field of wellness allows him to bring a wealth of experience and insight into working with the young men of New Life House. In his free time, Scott enjoys maintaining a healthy exercise regimen, attending concerts, spending time in nature, and traveling with his wife Karen.
Sober Living Homes in Los Angeles, CA
Spending time in a sober living home not only allows you to meet new people and access valuable resources, but it helps prevent relapse. You have worked too hard in your recovery to take that risk, and that is why we are here to help. New Life's staff is ready to provide you with the support and structure you need to stay on the path to long-term sobriety. Get started now by giving us a call or visiting our admissions page today.