Structured Sober Living in Los Angeles
Providing community-driven approach to change for over 35 years.
Structured Men's Sober Living in Los Angeles
New Life has been helping young men cultivate a way of living they can be proud of since 1985. Our structured sober living homes in Los Angeles have paved the way for young men to create successful lives and fulfilling futures. With the help of our program structure, caring staff, loving community and decades of experience, we can build something beautiful… together.

Common New Life House Questions
Why Age-Specific?

One of the foundational tenants of New Life House is our focus on age-specific recovery. Often, young adults are placed in sober living environments with individuals much older than them, who have radically different life circumstances to contend with. We find that by surrounding young men with healthy peers, they are able to relate, build a powerful community, and enjoy long-lasting friendships and support as they move forward in their lives.

Why Are Meals Included?

Part of living a healthy lifestyle means choosing nourishing foods. By providing meals to the young men in our program, we help them avoid slipping into a diet of fast food and unhealthy choices. We also take advantage of the opportunity to teach them how to prepare meals and plan out their days and lives accordingly, for sustainable success.

Why Focus on Life Skills?

For young men struggling with substance abuse or failure to launch, missing life skills are one of the biggest pieces of the puzzle. Helping our guys acquire, practice, and become comfortable with these skills

What About Clinical Support?

Through the amazing therapeutic team at Clear Recovery Center, the young men at New Life House receive the clinical care necessary to overcome their struggles while growing in their character, maturity, and ability to live successful, independent lives.

Is There Academic Support?

From finishing high school to higher education, one on one attention, diverse educational pathways, and a dedicated Director of Education make the New Life House academic program a source of guidance, structure and support that enables our residents to move forward academically.

How About Jobs and Vocational Programming?

Entering and navigating the workforce in recovery carries its own set of challenges, all of which New Life House helps our young men address. From the process and skills involved with actually finding, preparing for and interviewing for a great fitting job, to achieving the best work performance possible, the guys in New Life House are set up for success.

Are Families Involved?

When it comes to young adult recovery, family is a crucial part of the process. New Life House is not somewhere that you just drop your son off. From our therapeutic 90 day new family program, to our every other week family groups, to our Parent Guide system, we involve the whole family in the restoration process.

How Does Continuing Care Come In?

After more than 35 years of successful recovery, we've learned a thing or two about working with alumni. That's why our graduates remain highly involved with the program, through our Alumni Programming, including experiential outings, weekly house meetings, alumni specific groups, and ongoing mentorship designed to help young men navigate the ups and downs of independence following their time at New Life House.
Tour
Our
Los Angeles

Sober Living Homes

Just because New Life is a sober living home doesn't mean it shouldn't feel like, well, home. We take pride in everything that we do and the actual sober living homes that we live at here in Los Angeles are no exception.

Take the tour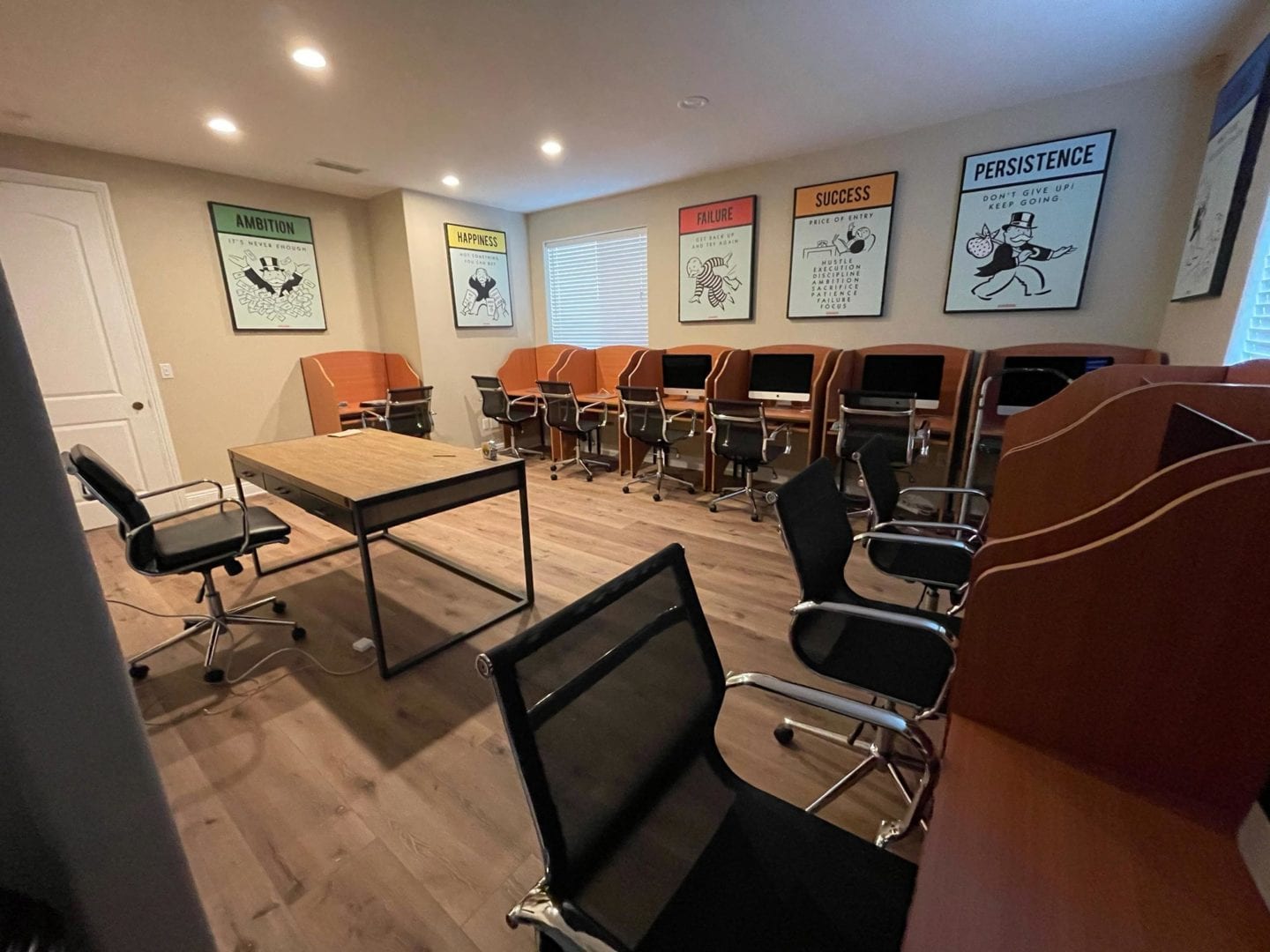 Leading
Educational

Program

At New Life House, in addition to bolstering life skills, growing a sense of community, and developing character, our young men have the opportunity to participate in a number of curated higher education opportunities. The young men at our Los Angeles sober living homes work with our Director of Education to assess their strengths and aspirations and, with the support of their families, will be placed into one of these tracks.

With everything from a traditional college track to professional certifications, to trade schools, New Life House helps each young man find and achieve their dreams.
Unparalleled
Family

Program

At our structured sober living for men in Los Angeles, we incorporate the entire family into the recovery process. We involve, engage, and include our families. We believe that for your son to successfully recover, the process should be a partnership. Our family program structure is built to provide support, guidance, and insight every step of the way.

New Life House is not a place where young men are dropped off and families are forgotten — it's a home that involves everyone in the recovery process.
I am so grateful to be a part of this Los Angeles sober living community! When I first got here I was so wrapped up in fear. Fear of life, fear of people and fear of society. I hated who I was and felt worthless to the world. Thanks to New Life House I have been able to face my reality and become the man I have always wanted to be. I found a purpose in life and for that I am forever grateful for the New Life community. Thank you for my sobriety and for my life today!

Andrew K. & Family