---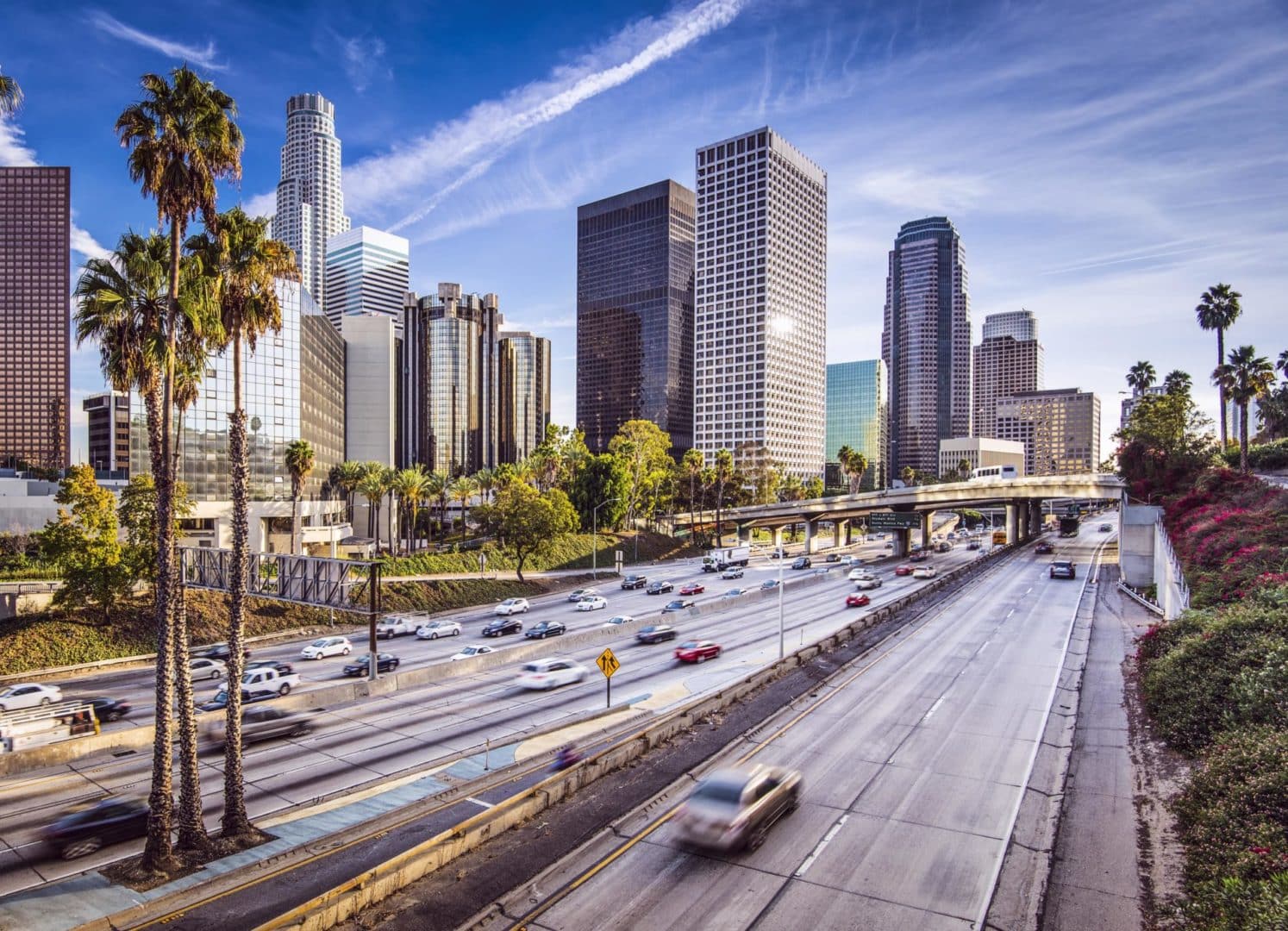 Just because New Life House is a sober living home doesn't mean it's not a real home. We take pride in everything that we do, and the homes that we provide are no exception. We believe in exceptional care in a comfortable environment.
New Life has three beautiful sober living homes located across Los Angeles. All 3 provide the comfort needed to really get down to the business of recovery.
Take a Tour of Our Los Angeles Sober Living Homes
New Life House West
New Life House West was built with a beautiful south-western style aesthetic. It is located just miles from the ocean in Torrance, California. With plenty of communal space and a massive yard, it truly fosters a family-oriented environment.
Check out our finely furnished dining room, gym, kitchen, backyard pool table and more!
New Life House East
Comprised of 2 separate houses on a beautiful property, New Life House East flaunts a traditional California style. To add, it has modern features and appliances, and an all-around clean aesthetic.
I know what you're thinking—why would anyone want to go further east from the beach?! Don't worry—New Life East is only about 2 minutes further to the coast than its western counterpart. Take a look at our pool table, comfortably furnished yard and both fully equipped kitchens!
New Life House LA
Located in the heart of the Miracle Mile district, this is the perfect place for our older residents to step into the rest of their lives. Surrounded by arts, culture, and bustling city life, New Life LA is a serene haven in a concrete jungle. With a unique open floor plan and private backyard, complete with gym equipment and naturally shaded lounge areas, it's ideal for creativity and camaraderie. Check it out!
Be sure to also check out what our community has to offer.
What is Sober Living?
Everyday life contains possible triggers for those in recovery from addiction that can tempt them to start drinking or using drugs again. These triggers can consist of activities and locations where using was commonplace. They might involve being around people who use substances. These situations make it difficult to stay sober in unsupportive environments.
It is important to note that sober living houses and rehab facilities are not the same things. Sober living homes offer a safe space to live with others who are also working on addiction recovery. Our residents often have already completed rehab inpatient treatment or may be attending outpatient treatment while in New Life House. Sober living homes serve as a halfway point before residents return to the "real world" and the accompanying stressors. House managers make sure residents follow the rules and get the outside treatment they need.
How Long Does One Live in a Sober Home?
Because each individual is different, no one's path to sobriety will look exactly the same. Program lengths vary and can last from just a few months to more than a year. When it comes to the duration of the program, longer proves to be better. The period following detox and inpatient treatment is a critical window where relapse is common. The longer someone can stay in a stable, drug and alcohol-free environment, the better.
The recommended amount of time to remain in a sober living home is at least a year. This gives your loved one ample time to transform old behaviors and learn to stay sober. They build bonds with a healthy, supportive group of young men achieving the same goal. Living in this environment long-term increases their ability to stay sober once they return home.
Sober Living Los Angeles Programs
New Life House is the pioneer of age-specific sober living homes. It has been successfully helping men ages 18 to 35 years old recover from alcohol and drug abuse. Unlike most sober living homes, our houses provide a long-lasting recovery community in a structured and supportive setting.
Teenagers and young adults who use drugs can damage their still-developing brains. The human brain continues to grow and develop until a person's mid-20s, which means a lot of damage can take place during addiction. Sober living in Los Angeles County is a solution for many people when learning how to live without drugs and alcohol. Young men trapped on a non-stop rollercoaster ride of addiction can use our program as a pivotal transformation process.
Rather than just focusing on abstinence from drugs and alcohol, New Life House incorporates a whole-person approach. We designed our holistic program specifically to help young men between the ages of 18 and 35. We do this through the implementation of services such as life skills, partnered individualized therapy, and partnered holistic treatment.
Our team of dedicated professionals gives their all to the individuals striving to make better lives for themselves. New Life House has been and continues to be one of the top sober living options in Los Angeles. Some of our structured programming includes:
Benefits of Sober Living in Los Angeles
As a mecca for young people's recovery, Los Angeles CA is known for many things. This includes its huge community, beautiful weather, and abundant activities to partake in recovery. People from all over the United States, and the world, gravitate to Los Angeles because of its reputation for being at the forefront of addiction recovery. For young men and their families looking for a fresh start, New Life House is the premier option.
Benefits of sober living in Los Angeles CA include:
Sober environment – Residing in an alcohol and drug-free environment helps people be more successful in their recovery.
Practice living sober – Sober living homes provide a bridge between the security of inpatient treatment and returning home. Each person learns to test their sobriety without the triggers and stresses of their usual home life.
Comprehensive life skills – Every aspect of independent living is incorporated, including a healthy lifestyle and behaviors, and emotional development. We also provide the structure and instruction necessary to practice different skills so important to thriving in a recovery lifestyle.
Group camaraderie – The camaraderie at New Life House is unparalleled, with a community that began over 35 years ago. Active alumni, current house members, and passionate staff make New Life House a family rather than a program. Residents build long-lasting, supportive bonds that often last after they return home.
Random drug testing – Random drug testing acts as a way to prevent relapse and provides a safe environment for all.
Continuance of education – When residing at New Life House, our young men can continue to work on developing their education while receiving care. Rather than life coming to a full stop, we help our young men get back on an academic path.
Sober Living Makes Sobriety Fun
Many people contemplating going into treatment for substance use disorders worry that recovery will be boring. Being sober shouldn't be boring, and neither should an individual's living situation. All of our houses offer various amenities for residents to enjoy in their free time.
House members can enjoy workout equipment, pool tables, ping-pong, or a fully functional entertainment room in their home. In addition, Los Angeles provides an array of recovery-oriented activities which many residents attend together.
Sober Living Homes in Los Angeles
If you or your loved one struggles with alcohol and/or drug abuse, we can help. At New Life House, we are dedicated to creating a safe and comfortable recovery environment for young men. Our Southern California sober living homes and community addresses all the behavioral issues fueled by addiction. To learn more about our programs and get started today, please visit our admissions page.
Think we're the right fit for your family?